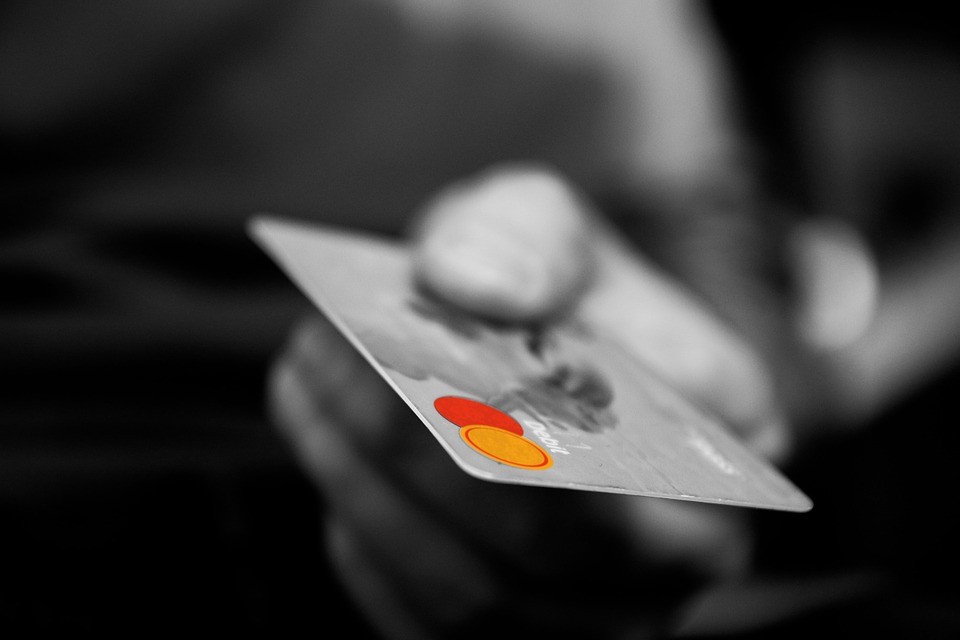 Enjoy your stay!
PAYMENT
All prices shown are applicable at the time of booking and cannot be used in conjunction with any other offer.
An authorisation will be taken on check-in and is £50 + the room rate per night. This will allow you to charge to the room. Pre-authorisations can take 3 – 5 working days for credit cards and 3 to 10 working days for debit cards to show as an available balance when released.  ID may also be required should you wish to settle the room rate with cash on check-in.
If damages in your bedroom occur as a result of malpractise, a charge equalling the cost of the damage will be charged to your credit card.
We accept all major credit cards and debit cards. We're sorry, however we are unable to accept Maestro or Solo cards as a form of guarantee or payment.
When booking at a promotional rate, the reservation fee is non refundable and non transferable. Full pre-payment is required at the time of booking and will be charged to your credit card. Credit card details are taken as a booking guarantee for all other rates, unless where detailed.
Your credit card will be charged for the full amount if you fail to settle your account before departure.
VAT is included at the current prevailing rate unless otherwise stated.
We are not responsible, liable for and have no obligation to verify any wrong or misspelt email addresses, inaccurate mobile phone numbers or credit card numbers.
BOOK A ROOM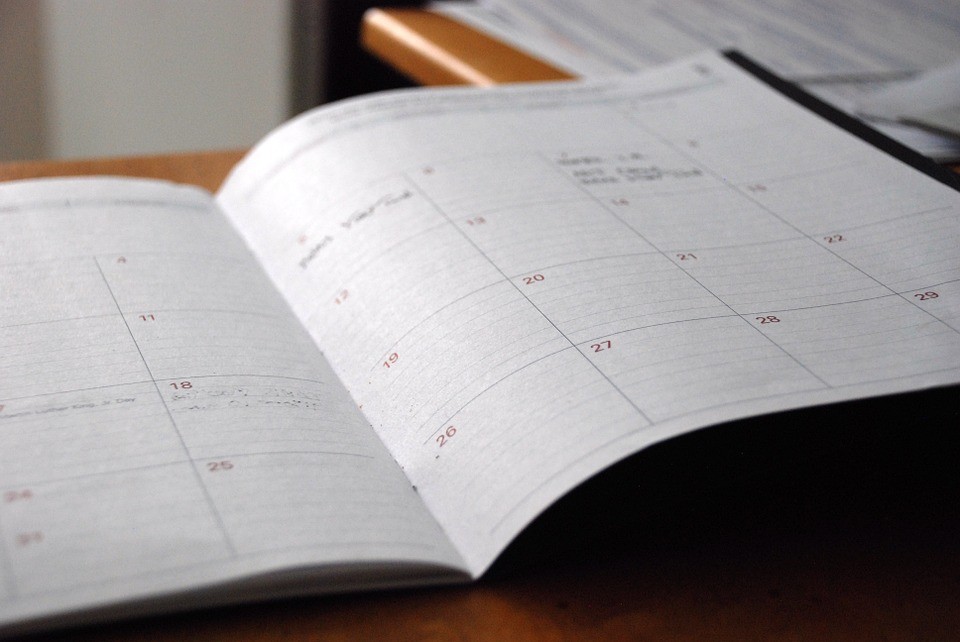 Plans Changed?
Cancellations
Cancellation charges and terms are dependent on the rate type booked for your stay.
Bookings made with our Advanced Purchase Rate are non-refundable and non-transferable.
For flexible reservations, should your plans change, you may cancel free of charge up until 24 hours before your day of arrival. Please note that cancellations made after this time will be charged for the first night's accommodation in full.
In unforeseen circumstances, we reserve the right to cancel any booking made on a promotional rate and re-book for an alternative date, subject to availability.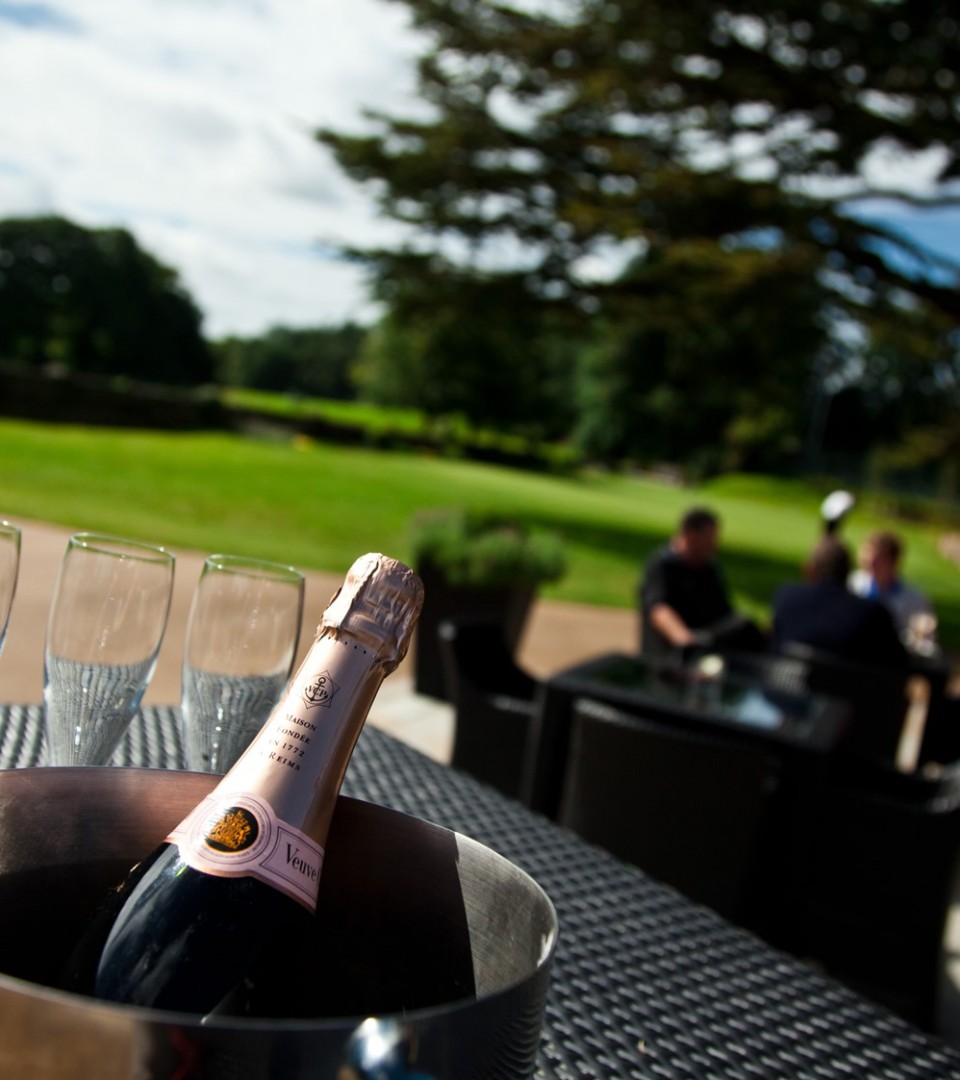 MAKE IT SPECIAL
Specific Requests
The Mere Golf Resort & Spa treats all guests as individuals and we strive to meet all guests specific needs during your stay.
However, whilst every effort is made to fulfil requests, unfortunately, we are unable to guarantee this, and failure to do so will not constitute a breach of contract.
We're more than happy to provide cots and extra bedding to make your guests comfortable during your stay.
Please let us know at time of booking if you have additional requirements, we will otherwise be unable to guarantee availability.
Extra Beds are available at an additional cost of £35 per child (up to the age of 12 years) and cots are an additional £15.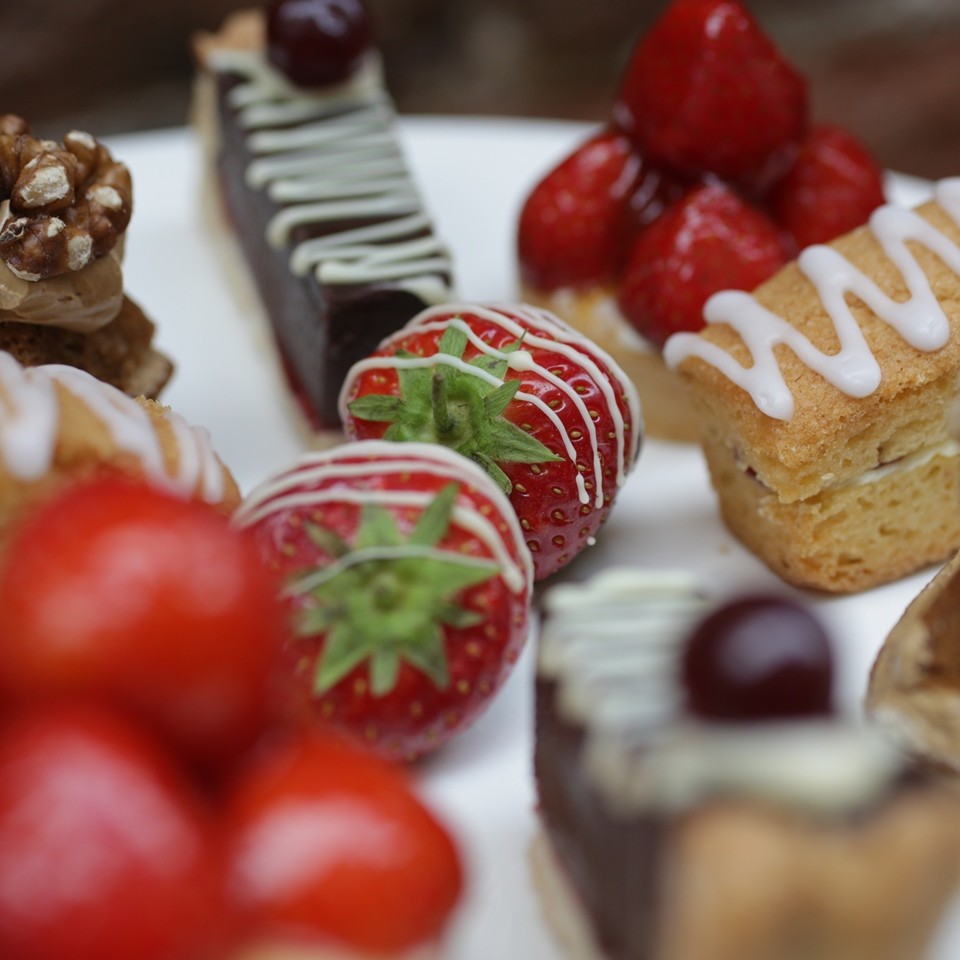 TREAT YOURSELF
EXCLUSIVE OFFERS
All special offers and promotions are subject to availability and The Mere Golf Resort & Spa reserves the right to amend or remove details of offers without prior notice.
All prices stated are 'from' prices.
All offers and promotions are valid for new bookings only, cannot be used on existing bookings or in conjunction with any other offers.
Certain offers must be booked before a certain date in order to qualify for the discounted rate.
Some offers must be used before a set date, so please check the terms and conditions of each offer before making a reservation.
VIEW EXCLUSIVE OFFERS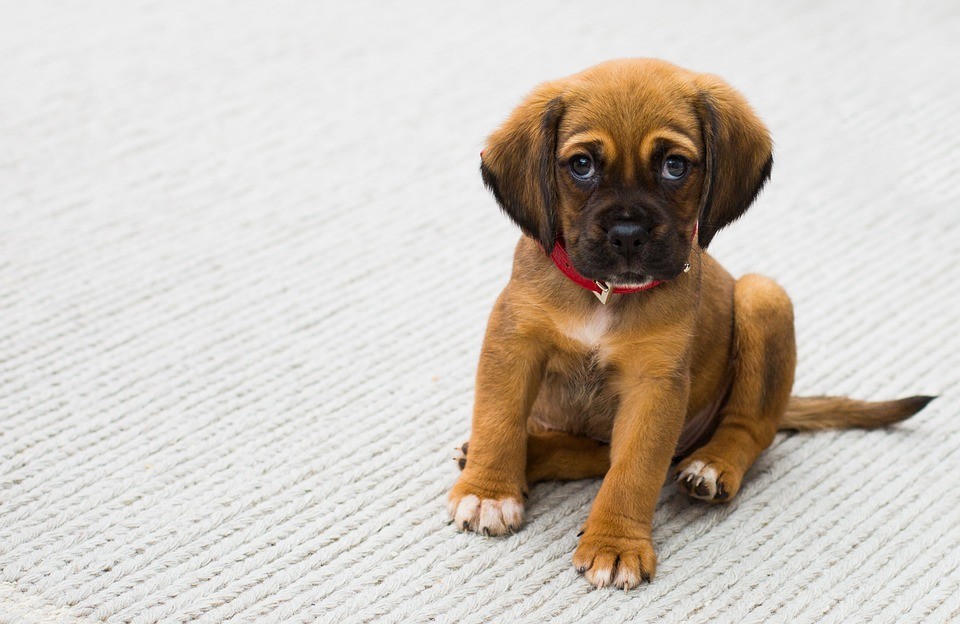 BRINGING YOUR
FURRY FRIENDS
Whilst we're very fond of four legged friends, unfortunately The Mere Golf Resort & Spa does not allow dogs or pets on the property, with the exception of assistance dogs.
This applies to all areas including guest rooms, dining outlets and the Spa.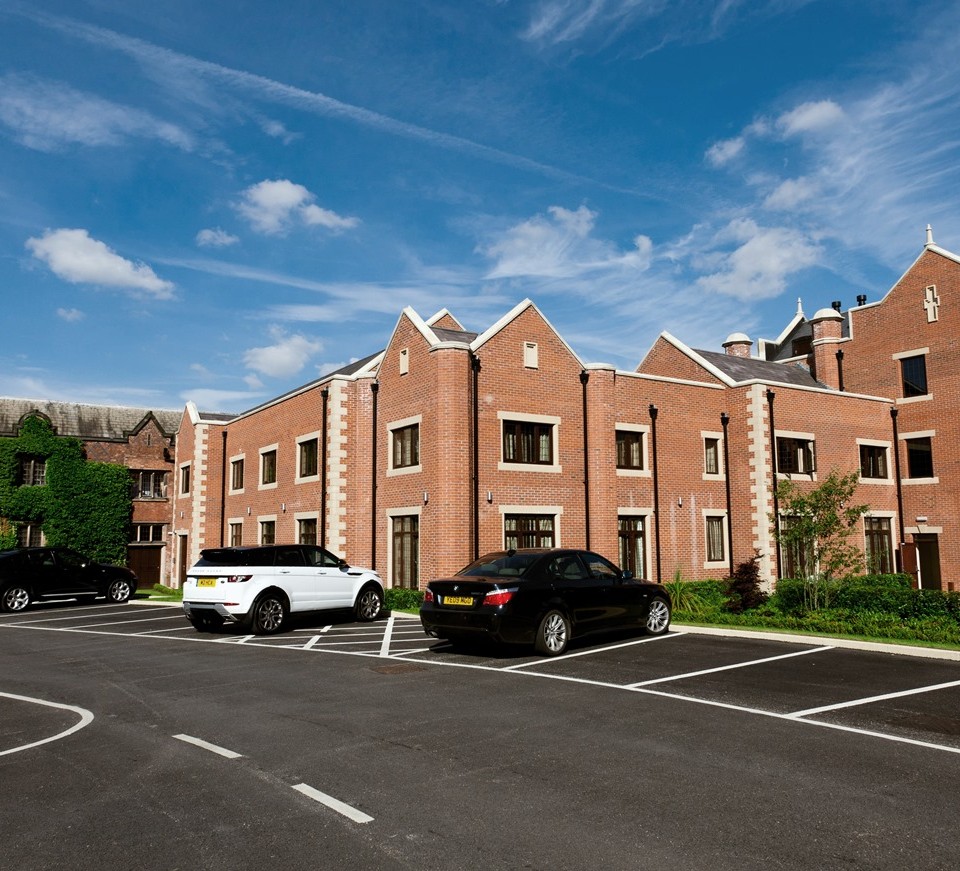 DRIVE RIGHT IN
PARKING
The Mere Golf Resort & Spa has 350 complimentary parking spaces, however, we remind you that vehicles and personal belongings are left at your own risk.
The Mere Golf Resort & Spa does not accept responsibility for loss or damage whilst vehicles are left on the property.
We ask that guests are respectful to others by parking within the bays provided, and respect our greens team by avoiding the grassy areas.
For large events, efforts will be made to create additional parking for guests.
Please be aware that we have an Automatic Number Plate Recognition in place. Cameras are installed in the main car park to reduce the number of people leaving their cards with us for extended periods without using our facilities. If you are visiting for more than 24 hours, please information our reception team on arrival. If your vehicle remains on-site without notice, a parking fine will be issue and your vehicle may be removed.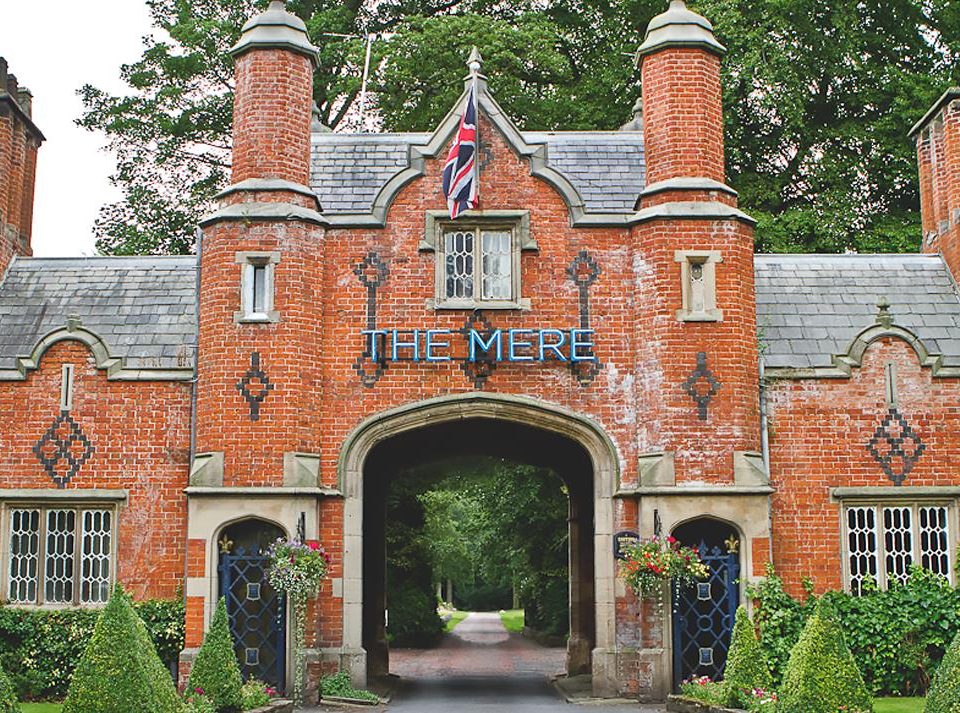 SOMETHING TO SAY?
FEEDBACK
To ensure we maintain our high levels of customer service, we welcome feedback from guests on both positive elements of your stay and areas for improvement. Should you wish to share your thoughts with us, please write with your comments to:
FAO. Guest Services
The Mere Golf Resort & Spa
Chester Road
Mere
Knutsford
Cheshire
WA16 6LJ
Or call our guest services team on 01565 830 155.
No party is allowed to reproduce any of the contents of this website (including photographs, content and images) without the written permission of The Mere Golf Resort & Spa.