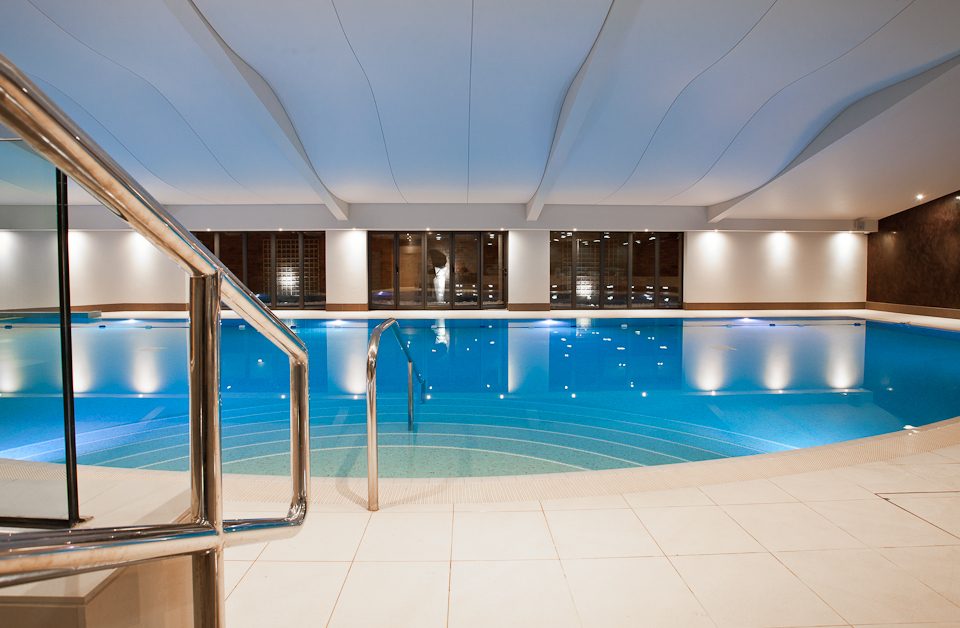 IN CASE YOU WERE WONDERING...
OUR TERMS AND CONDITIONS
1. PROPRIETOR
The Spa Facilities are owned and operated by Mere Golf and Country Club Limited ("the Proprietor"). All guests are subject to the rules of the Proprietor, acting through its Management and Staff. These rules and regulations are designed to ensure safe and enjoyable use of the facilities. Please read and observe these at all times.
2. OPENING TIMES
The Health Club and Spa facilities are available for use during the following hours:
Day Spa Guests: 9am-6pm with the exception of Twilight Guests
Hotel Guests: 6.30am – 10pm. Spa facilities can be accessed by hotel guests from 12 noon day of arrival until 11am day of departure with an option to extend for £25.00 per person
Spa days can arrive from 9am until 6pm and any guests with early treatments before 12 noon can also arrive at 9am
Children: Children under the age of 16 may use the pool during the following hours:
Weekdays: 9am-10.30am and 4pm-6pm
Weekends: 9am-11.30am and 4pm-6pm
Children under the age of 14 must be accompanied by an adult at a ratio of 2 to 1. Children aged 14 and over do not need to be supervised. Children under the age of 16 are not allowed in the gymnasium or to attend adult exercise classes. In the interest of privacy for all Spa users, no child over the age of 7 should use the changing rooms of the opposite sex. We request that all toddlers and babies wear swimming nappies whilst using the facilities.
3. RECEPTION CHECK-IN
All guests must check-in at the Spa Reception 30 minutes prior to the time of treatment. Guests will then be required to complete a consultation card. The Spa Reception will also supply a robe and slippers on arrival, and your Spa Journey will be explained to you. Towels can be found in the baskets provided. At the end of your day all robes, slippers and towels must be disposed of in the baskets provided in the changing rooms.
4. USE OF FACILITIES
Any guest who has not purchased a day spa package, or who is not staying in the hotel, will be required to pay a £35 per person charge should they wish to use the Health Club and Spa Facilities. Hotel guests will also be required to pay a £35 charge should they wish to use the Health Club and Spa Facilities after they have checked out of the hotel. Guests of members can enjoy the facilities for £25 per person.
5. DRESS CODE
We welcome our guests to enjoy the Spa Lounge & Bar in appropriate clothing, which includes day wear or the robe and slippers provided. We do however request that before relaxing in the lounge, you change our of gym clothing and wet swimwear, so as to ensure all guests are comfortable in our relaxed surroundings.
In wet areas and for treatments, we ask that you wear appropriate clothing. If in any doubt, please ask your Therapist who can help in selecting the right attire.
6. BOOKINGS
Advanced bookings may be made for Spa Treatments through the Resort Reservations Desk, or the via the spa reception desk for members. All bookings will require credit card details to be provided in order to secure the booking. These details will be safely secured until the day of treatment. Cancellations must be made no later than 24 hours before the time of an appointment. Failure to do so will give rise to a cancellation charge of 50% of the proposed booking cost. In the event of a guest cancelling their treatment within 24 hours of the time of an appointment or failing to arrive for their treatment, the card held will then be charged for the full price of the treatments.
7. GROUP BOOKINGS
Bookings consisting of 5 or more guests will be considered as a group booking. A designated group leader must supply credit/debit card details upon booking to secure the session. Cancellations will be subject to the conditions outlined in section 6. In addition, the credit card stored will be charged in the event of any outstanding bill on the day of treatment, for example for any food or beverages consumed.
8. SWIMMING POOLS
We ask that guests shower before entering the pool. Please be advised that the pool is NOT supervised. Emergency call alarms and closed circuit monitoring equipment is installed throughout the pool area. The pool depth is 1.3m. No diving or running is permitted in the pool area.
9. THERMAL ZONE
These facilities are for adults use only. Appropriate swim wear must be worn at all times in these areas. The facilities are for the use of members and guests over the age of 16. No shaving or exfoliation is permitted in these areas.
10. GYMNASIUM
All guests must read the Health Commitment Statement. This is provided in the gym, at the Spa Reception and also in the guest book. Guests who wish to use the Gymnasium must sign to declare that they have read, understood and agree to the Health Commitment Statement. No persons under the age of 16 are permitted in the gymnasium, unless agreed by the Proprietor.
All equipment has been designed to be safe with proper use. Please ensure for your own safety, that if you have any questions you speak to a member of our fitness team before commencing exercise. Guests are required to wear appropriate clothing and footwear in the gym, and to wipe down the equipment after use with the towels provided. Cold water is also provided from the dispenser in the gym.
11. CLASSES
Classes are primarily reserved for our members. Guests however, are more than welcome to join any of our classes, subject to availability on the day. Please note that classes marked with an asterisk will be subject to an additional charge.
12. TENNIS
All guests wishing to use the tennis courts must report to the Spa Reception before commencing play. Appropriate clothing, and footwear (tennis shoes, or white training shoes) must be worn at all times.
13. CHANGING ROOMS
For security reasons, we request that guests store all personal belongings in the lockers provided. Each locker is secured by a personal keypad. Guests should enter their personal code and keep the number private to ensure full security. Each locker is for day use only. Members and guests are advised that any personal items left in lockers will be removed at the end of each day and placed in lost property.
Appropriate swimwear or a towel must be worn at all times in the sauna and steam facilities. These facilities are for the use of guests over the age of 16. No shaving or exfoliation is permitted in these areas.
No child over the age of 7 years must use the communal change areas, family change and accessible private change are available.
14. MOBILE PHONES
The use of mobile phones within the health club is strictly prohibited, except in designated areas.
15. SMOKING
Smoking prohibited in the Spa and its surrounding areas. Please ask a member of staff to direct you to the designated smoking area.
16. FOOD AND DRINK
Guests are not permitted to bring their own food and drink for consumption whilst on the premises, without the direct consent of the Spa Manager.
17. CANCELLATION POLICY
24 hours is required to re-schedule any spa appointment or spa day, failure to this notice will result in full payment being taken.
18. HEALTH CONDITIONS
Please advise us of any health conditions, allergies or injuries which could effect your treatment when making your Spa reservation.
19. JUNIORS
All treatments are strictly for clients ages 16 years and over.
20. VALUABLES
The Mere Golf Resort & Spa accepts no responsibility for loss of valuables and jewellery at any time during your time in the Spa.
21. WELLNESS FOR CANCER
We are proud to be a Wellness for Cancer Centre, we tailor our treatments to suit the needs to those suffering with or recovering from cancer and experiencing the effects of chemotherapy and radiotherapy. These relaxing completely stress-free treatments are marked with a purple ribbon in our treatment menu.
22. PREGNANCY
Our team of professionally trained therapists also specialise in treatments for those who need a little TLC. We offer a number of treatments suitable for those during the 2nd and 3rd trimester of pregnancy, marked with a pram symbol, along with a dedicated section with treatments designed exclusively for Mum's to be.
CONTACT THE SPA